Saturday, February 29, 2020, 10:00am - 03:00pm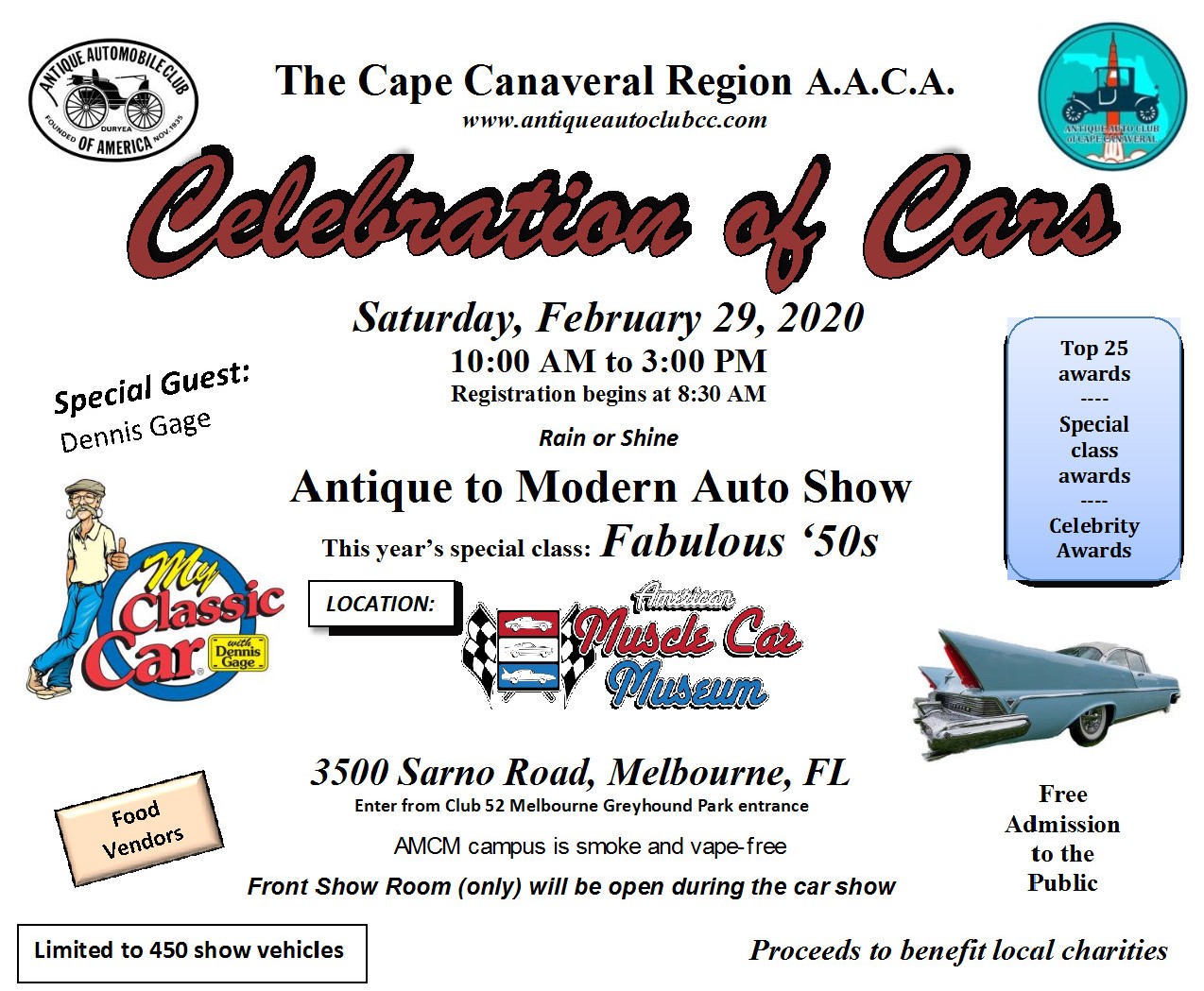 Click Here for Flyer and Registration Form
The Celebration of Cars, a family-oriented festival that includes over 300 antique, classic and modern automobiles. The annual event is sponsored by the Antique Automobile Club of Cape Canaveral (AACCC) which is the local affiliate of the Antique Automobile Club of America. The festival this year features "The Fabulous Fifties" – a tribute to the fins and chrome of vehicles built between 1950 and 1959. Over seventy 1950's vehicles will be on display.
This year's celebrity guest will be Dennis Gage known for his popular long-running TV show, "My Classic Car". Dennis will be available for photos, autographs, and special award presentations. The American Muscle Car Museum has agreed to open its doors to the public for this event. The general public will be permitted to enter the museum for a $20 charity donation and show registrants will be given free admission. Families are invited to the outdoor event which last year attracted over 1,000 spectators. Grounds admission is free. People can enjoy food vendors, a Kids Korner of games, activities and face painting along with displays of award-winning cars.
The AACCC, a non-profit 501C-4 organization, uses the proceeds from the event to support the club's activities and local charities such as the South Brevard Sharing Center, Space Coast Honor Flight, and Public Schools Automotive Technical Program Scholarships.
Location
3500 Sarno Road, Melbourne, FL